The automotive niche covers all sorts of businesses – car brands, second-hand car dealers, auto part sellers, accessory and service providers, windscreen repair services, auto-repair companies and so on. Regardless of the type of the business, an automotive website needs to be impressive. If you want to create a simple but effective website, just check for WordPress tutorials online to make the most of the platform. For the design and overall aesthetic appeal, we have a few smart tricks listed below.
Images play a dominant role. You cannot design an automotive website without good images. Gone are times when using quality stock photos was enough. While you can still consider stock photos for some pages, it is better to have original and high-quality images that define your brand and be a true representation of what the company provides.
Don't overimagine the design. With website builders or by working with a good web designer, you can practically try endless ideas for an automotive website, but the idea is to keep things as simple as possible. The best brands, including known companies like Mercedes, Toyota, Lamborghini, have simple but effective websites that are not compacting many design elements.
Add some textual content. If you want your website to stand out, you will need at least some amount of text content. This helps in binding the entire website together, with the images, and gives context for each page. Every automotive website should ideally have a blog, so that readers can spend more time reading, and this also helps SEO.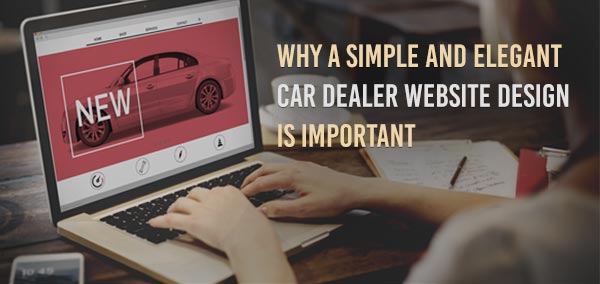 Colors and fonts have an important role. Consistent branding is a critical aspect for designing any kind of website. No matter whether you sell car parts or offer car washing services, you must focus on creating a brand image, for which the color mix and choice of font is critical. The font needs to be readable and easy to the eyes, while the color mix should be in sync with your company's logo. Get a logo designer on board, if need be.
Mobile-friendly website is a must. There is no way that you can actually run an automotive website that is not responsive. A considerable percentage of the internet users are accessing websites on mobile, and your website should work for all screen sizes and must look equally impressive.
Check online now to find more on trending designs and do check a few competitor automotive websites to gain expertise and inspiring ideas.